Are you up for another giveaway? I hope so, because I'm back with another episode of my
Classroom Tested - Teacher & Student Approved
series!
If you missed previous episodes, here's the scoop: I've sent a number of the craftivity resources I've created to fellow bloggers. These individuals have agreed to use the craftivity in their classroom sometime this year and then blog about their classroom experience with it!
For

Episode 11

today, I am linking up with
Tara at Teaching with Twitte.
Click HERE to check out her post describing her experience using my Homophone craftivity in her class
.
Thanks again, Tara, for "classroom-testing" this
Homophone craftivity
resource!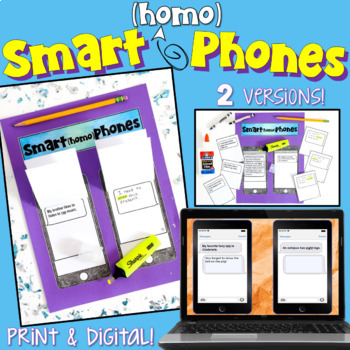 In keeping with the format of my previous episodes of
Classroom Tested - Teacher & Student Approved
, I'll share some of the feedback that has been left at my TpT store of
this
product:
Hhaynes commented: "
I've purchased many of your craftivities and have always been very pleased. This one was no exception. Thank you!"
DMooney left this feedback: "
This is great, and it will look great on my bulletin boards too! I'm going to use the beginner ones with my 6th grade ELLs and try the higher version for my 8th grade ELLs. Thank you-- well worth the purchase."
When I did this with students last year, it was actually quite entertaining to read all of the different sentences! They were very motivated by the cell phones. Some students asked if they could write the texting abbreviations for words (BFF, 2, R, etc.), and I decided to let them for this activity. They LOVED that! Students who were normally rather reluctant writers were enjoying writing THESE sentences! I am excited to do this activity again this year!
Would you like to use this Homophone craftivity in YOUR classroom? Enter the giveaway! One winner will receive it!
a Rafflecopter giveaway
Finally, if you missed previous episodes of this "series", I have links to them in the
Classroom Tested-Teacher & Student Approved
tab above.
Thanks so much for stopping by today,